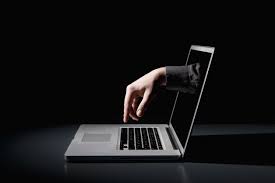 There is an increase in the amount of wire fraud again according to the FBI!
Not trying to scare you but you need to be aware and always confirm who you receive an email from then verify the wiring instructions with them verbally not just by messaging.
A recent sad story of buyer's purchasing a home thought they wired the funds to the ATTORNEY who was doing the closing only to find out they were scammed and lost out on $77,000.
The attorney doing to the transaction was not necessarily at fault no one knows which party was hacked. Below is the link to the most recent article about this in further detail.
https://cbs12.com/news/cbs12-news-investigates/cbs12-news-investigates-family-loses-77000-in-real-estate-scam?fbclid=IwAR0AWdCXM6WpcwyCm_4Hpp4ct3qruwCQ2gMUrQF0x9HrZK2B1syLXdUEQ7E

I understand that buying or selling a home is more than just a transaction: it's a life-changing experience. That's why as your real estate professional I will be dedicated to providing exceptiona....